Attempted to use a taser!? Is this lady Crazy, or we are presumed to be fools too as we are presumed to be the minority?  Lies are so easily conjure up when black people lose their lives. in this case where 20 year old black motorist Daunte Wright was killed by a 26 years veteran white (Racist) female police officer.
Kim Potter the police in question shot and killed Mr. Wright during a routine misdemeanor traffic warrant violation stop. Ms. Potter was today charged for manslaughter. Three days days after Daunte lost his life the system in a joke of effort to appease the black community charge Miss Potter after arresting her at the bureau of criminal Apprehension in St. Paul.  Second degree manslaughter, this sentence carry a maximum time of 10 years.
A next black man lost his life because the color of his skin. It's a shame, Blatant hate, nothing else! This officer with her Vast experience is telling us she mistakes her Pistol for a taser.
IT'S BLATANT MURDER!
When will we see equal rights and Justice? Robert Nesta Marley (Bob Marley) said "Until the color of a man skin is no longer significant, like the color of his eyes, everywhere will be war!" War for freedom has distracted the black race for a many years, mentally and physically. Bob Marley is wright, we recognize that the fight is never ending, Just to be treated as we should be. we are humans, people are diverse, all humankind could not look the same, it's the law of creation.
CIVIL WAR AND EMANCIPATION.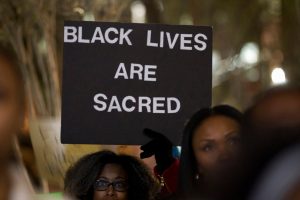 Slaves made up approximately ⅓ of the population in the Antebellum South. They had the lowest rank in society and were legally condemned to poverty. In most places they couldn't earn wages or own property, so they were forced to depend on their masters for food, clothing, and shelter. This dependence was critical to the preservation of slavery. A system of restrictive codes limited education, movement, and assembly (This set us back a thousand years, economically). The enslaved were allowed to raise families, but families were often separated by trade. Most slaves worked on large farms or small plantations, but some lived and labored in the cities. Some southerners defended the institution of slavery with paternalism, saying that the African Americans were a less evolved people who needed the guidance of their masters. Many masters beat or tortured their unwilling workers into submission. Life as a slave was difficult.  Are these days behind us? Mentally, No! these police officers would rather see their knees to our necks and their bullets to our backs.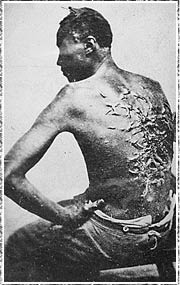 ---
There's indoctrination deep rooted in some of these police officer, A cult.
A CULTURE OF CHANGE
Black life matters, and also afraid. Our black mothers over the years have raise your children, force to sleep in your bed, but yet we are not good enough to be given an opportunity to just simply live!
we will rise above the plans to dehumanize a powerful race,  a race that has been set back and displace for hundred of years. we are not monkeys or did we evolve from them, we are people and demanded to be treated as such. #RIP Daunte Wright.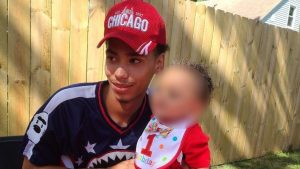 POST COMMENT HERE