Lebron and Liverpool made waves in the media for different reason, Blatantly! Liverpool was bad in momentarily betraying the fans. Lebron was on point as usual with his one word (ACCOUNTABILITY)
Los Angeles Lakers superstar LeBron James offered a simple one-word response upon hearing that former police officer #DerekChauvin had been found guilty on all counts in the death of George Floyd.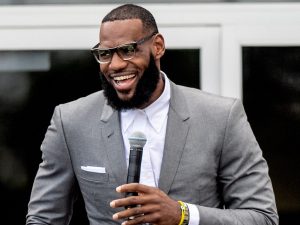 #SIP George Floyd, we hope some calm can come to your soul.
POST COMMENT HERE